The Joy Makers Donations-Smiles and Joy on Faces 2023
Happy Birthday to our founder Augustine!
"One of our kids got hit by a motorbike"?!?! No one wants to be notified with these kind of news. Joymakers supported the family and has paid all treatment costs.
Luckily she is already feeling way better and fully recovered!
Cooperation with Project Nightfall
What a huge possibility for us! We could arrange a cooperation with Project Nightfall, which allows us to take the next steps in our Joymakers-Village-Project.
Another school material donation
Jeff's 1st semester of extra classes
Jeff has been a fantastic student and has finished of his 1st semester of extra classes with an EXCELLENT grade!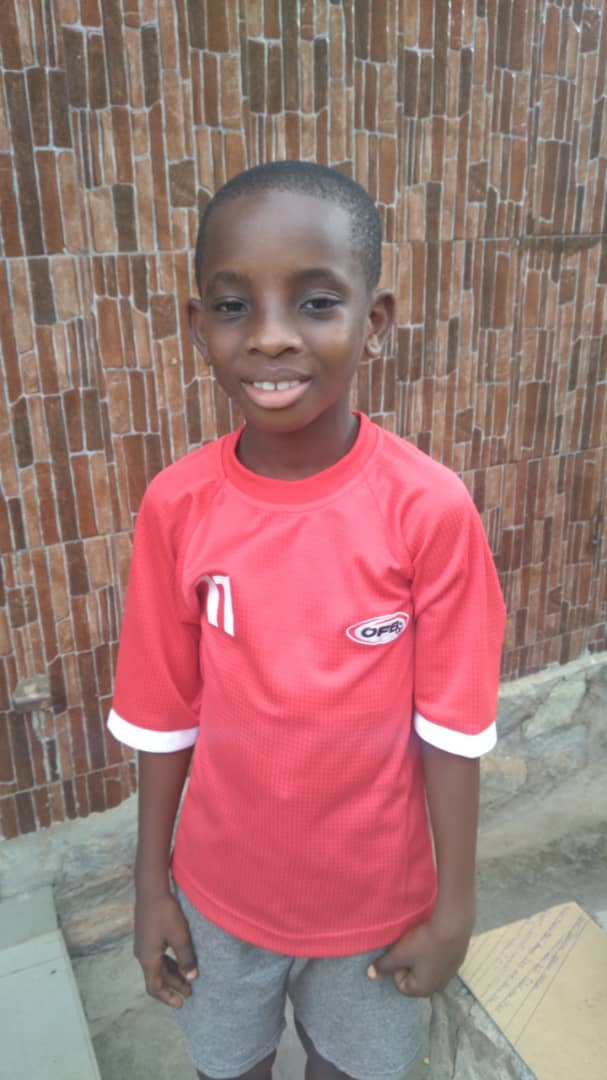 A huge donation from SamLa and Melanie has arrived!
Food programme
Thanks to your donations and after months of hard work, we are now able to provide our kids several meals PER WEEK!! What a success and what a great thing for all our children!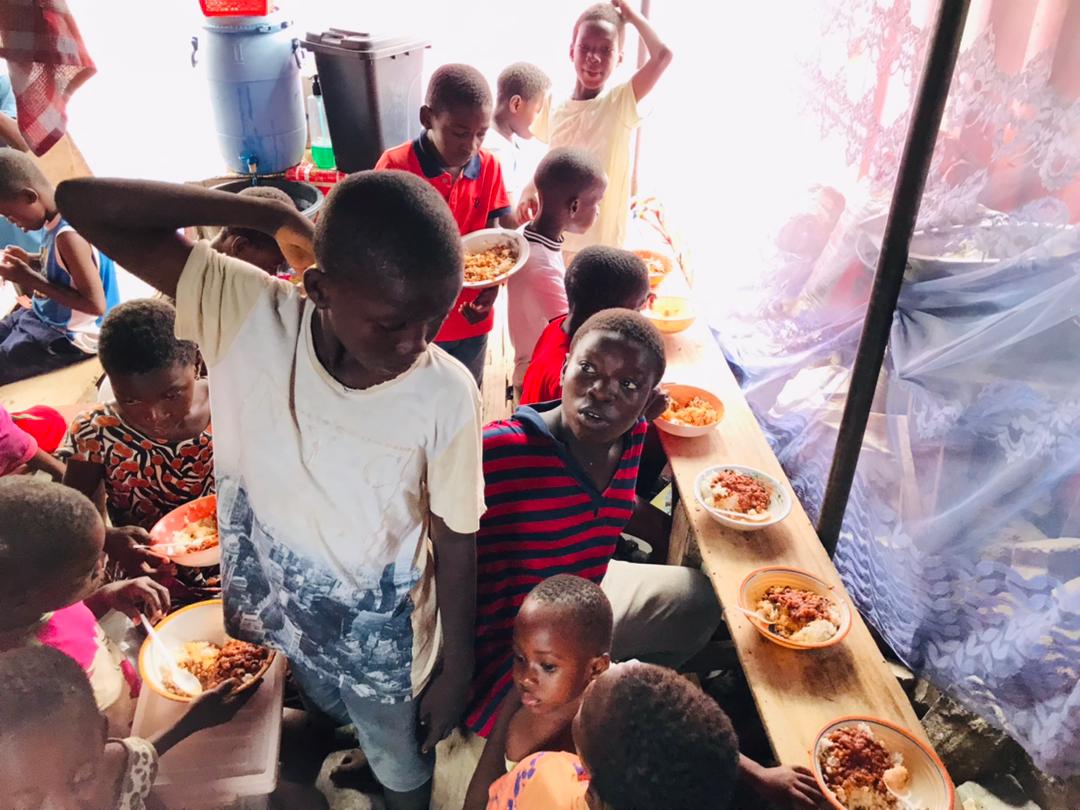 Special mother's day donation
Food programme
Thanks to you and your ongoing support, we were able to adapt our food programme. Our kids are getting free meals every week now!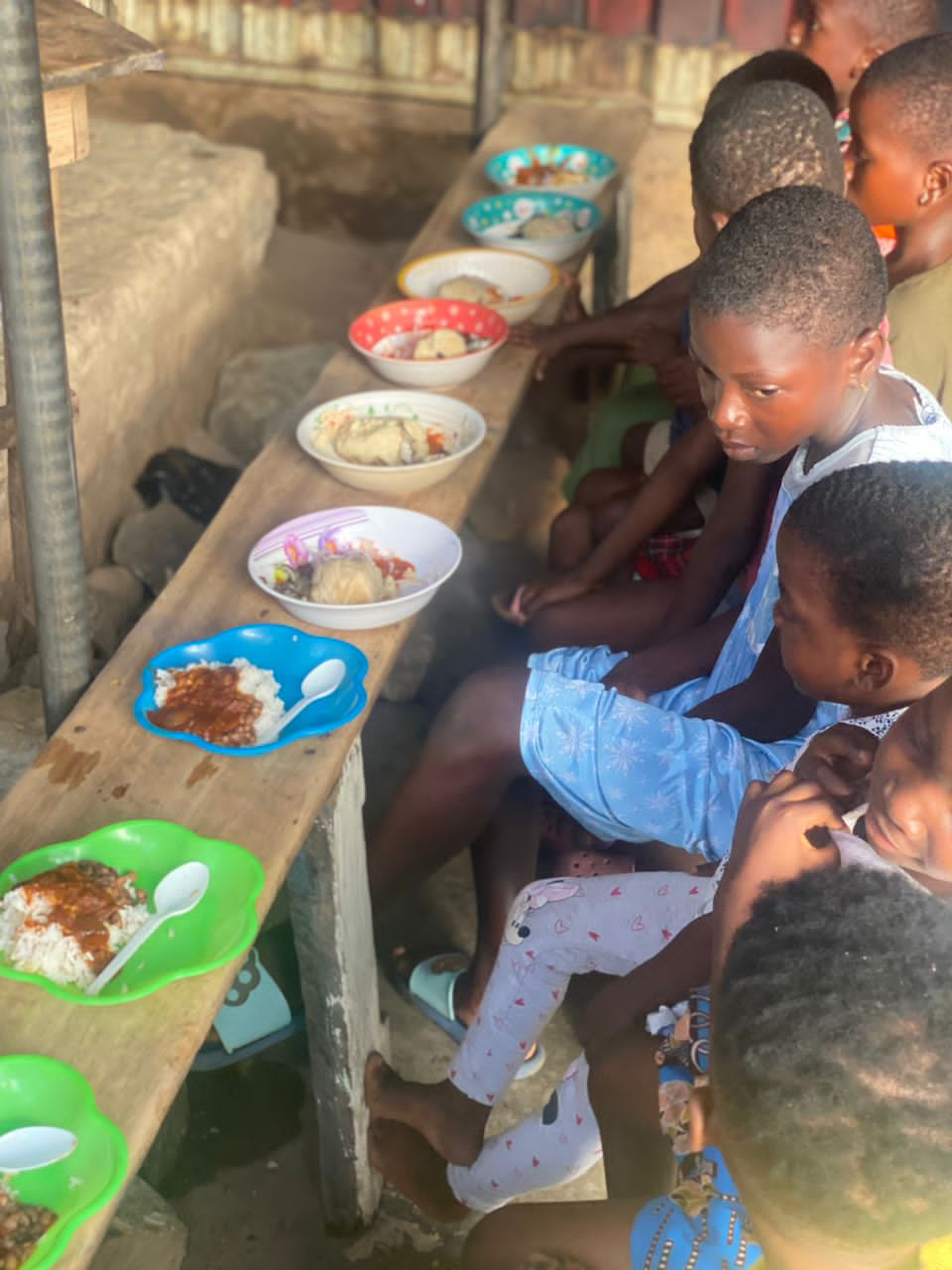 We've found a sponsor for Jeff's extra classes!
Jeff (11) is a brilliant kid. We wanted to support him in a very special way and were looking for a sponsor!
Just a few days later Madam Brigitte from Austria told us, that she will cover the costs for his extra lessons!
THANK YOU!!
Fun time
Another month, another fun time with our kids. They were playing and dancing around while drinking of local soft drinks.

from left to right: Geradine, Huzeifa, Yussif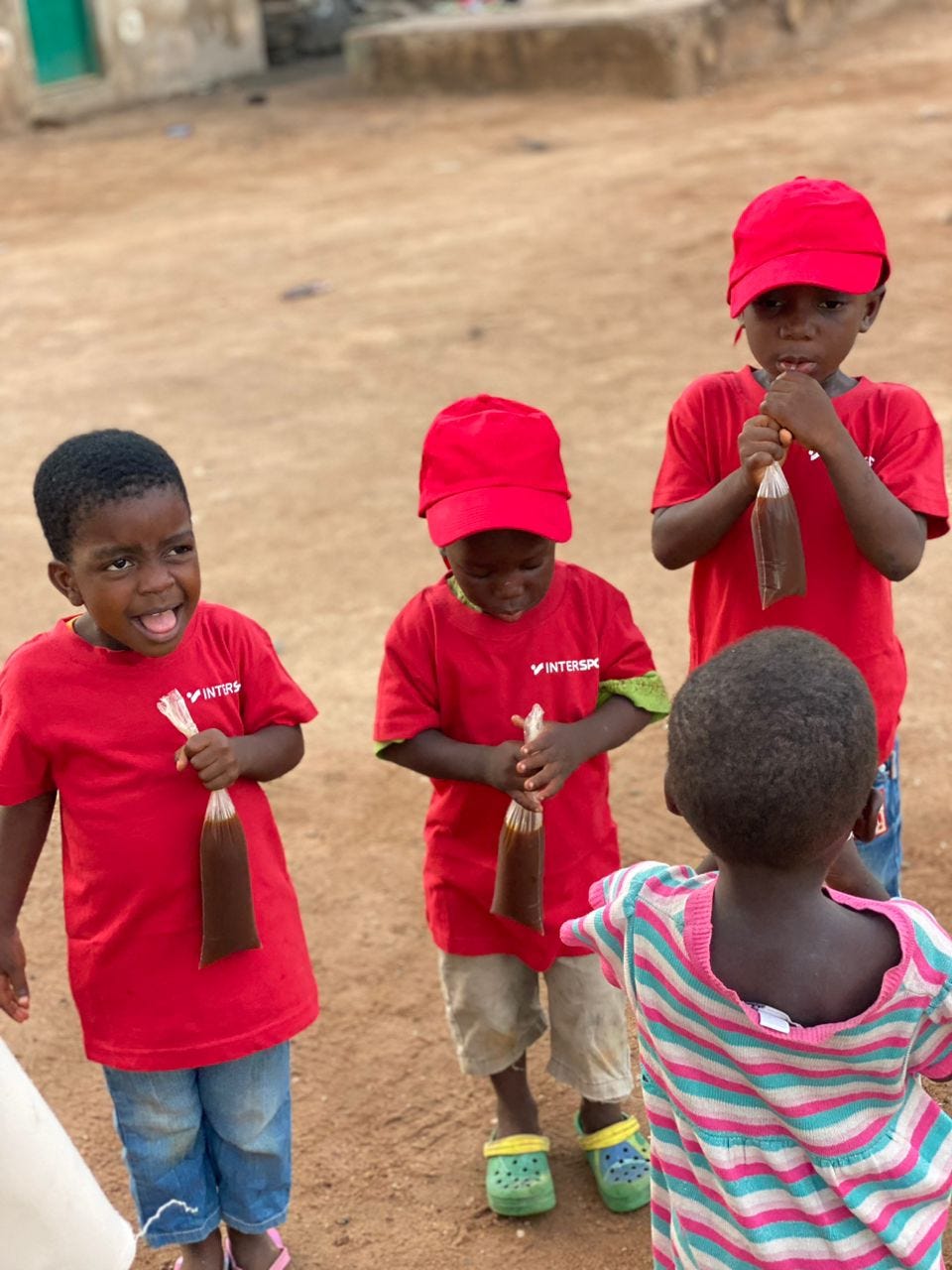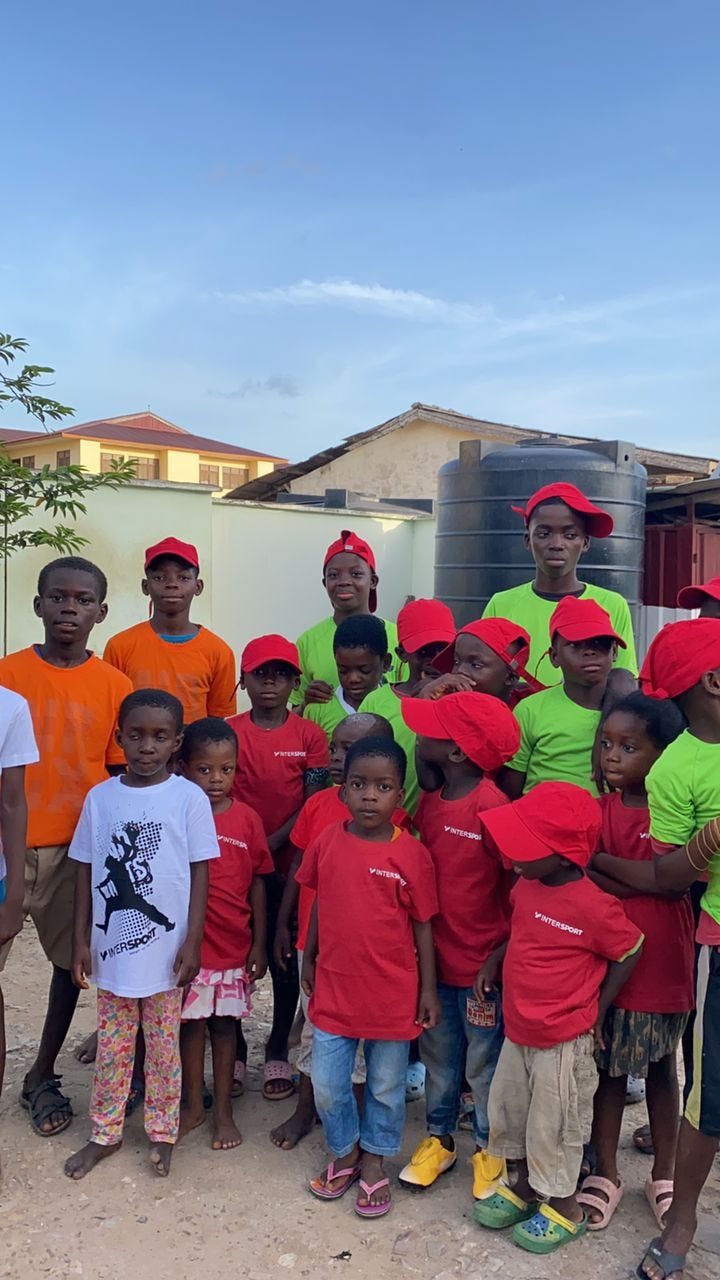 Clothing donation
16th of May: a huge package with clothes and caps has arrived at Augustine Awiah's home. The clothes have started their journey in Austria 2 weeks before.
In May, Edi came to visit us for the second time this year. The kids were soo happy to see him again!
This time, Edi spent a lot of time with our kids and their families, to get to know them even better.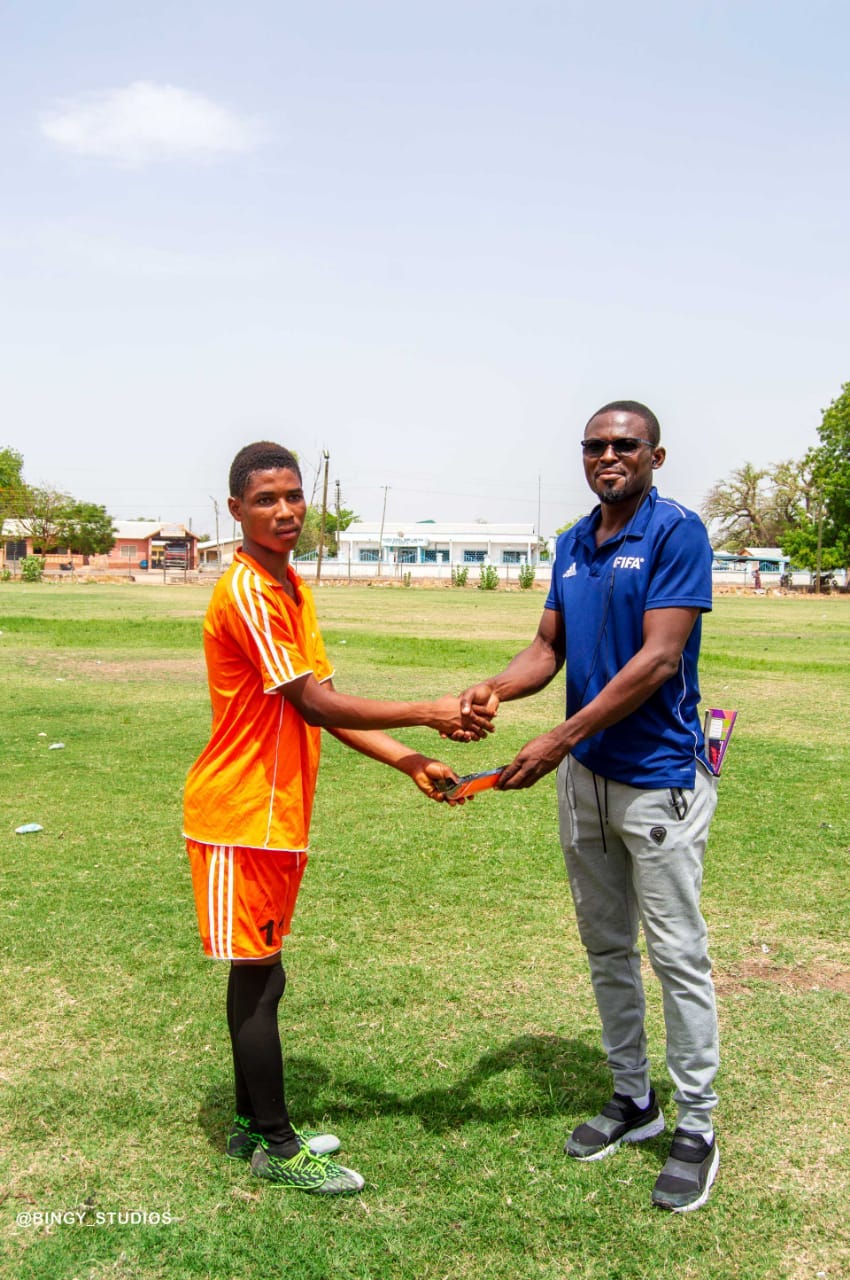 Financial support for our football academy
We have provided financial support to our Joymakers-Football-Academy players to help them fund away trips and day-to-day business.
Fun evening
..with our kids!
We have met with our children, got them some fruits and spent some hours playing and having fun.
Nice to see them happy! :)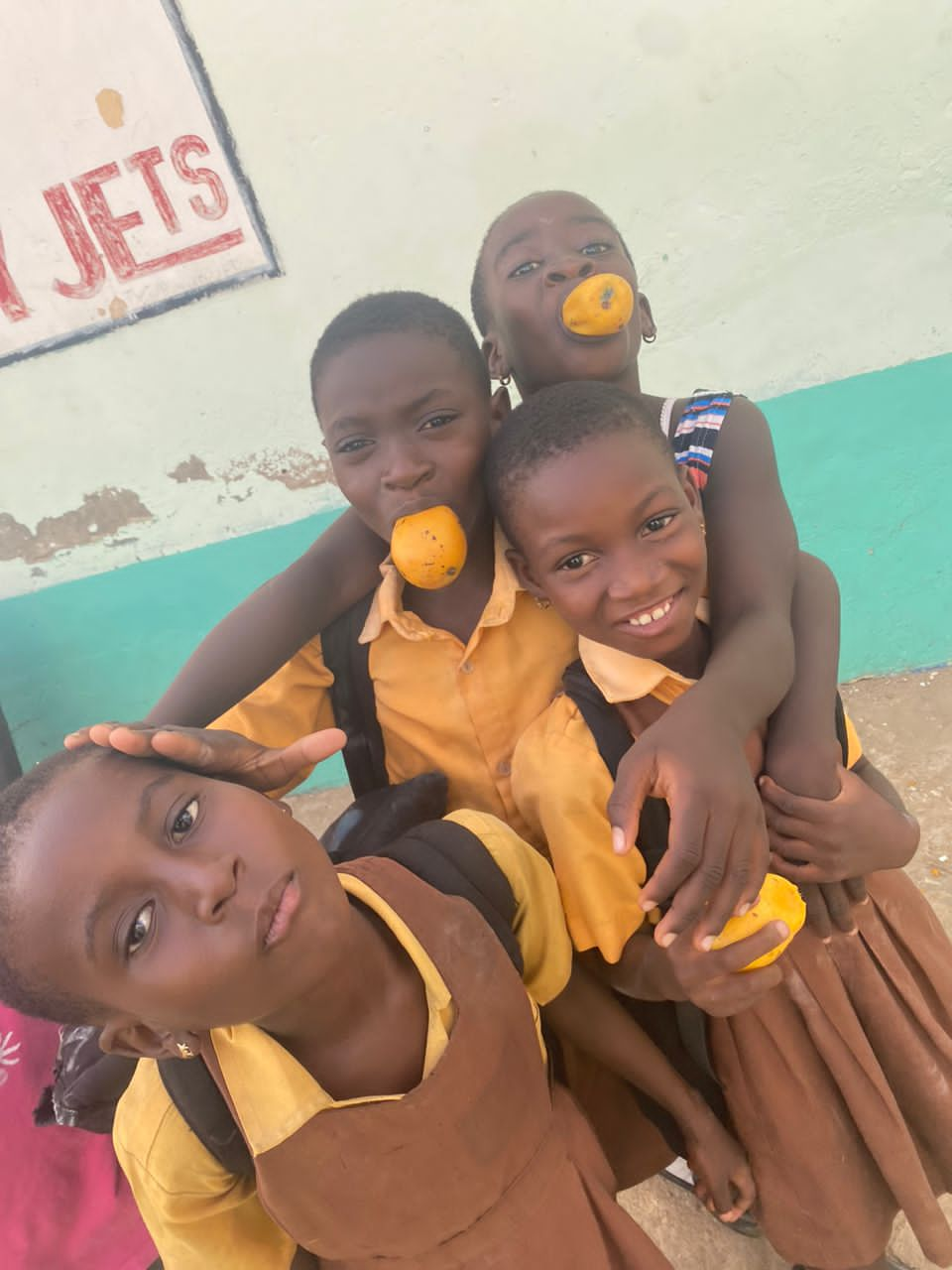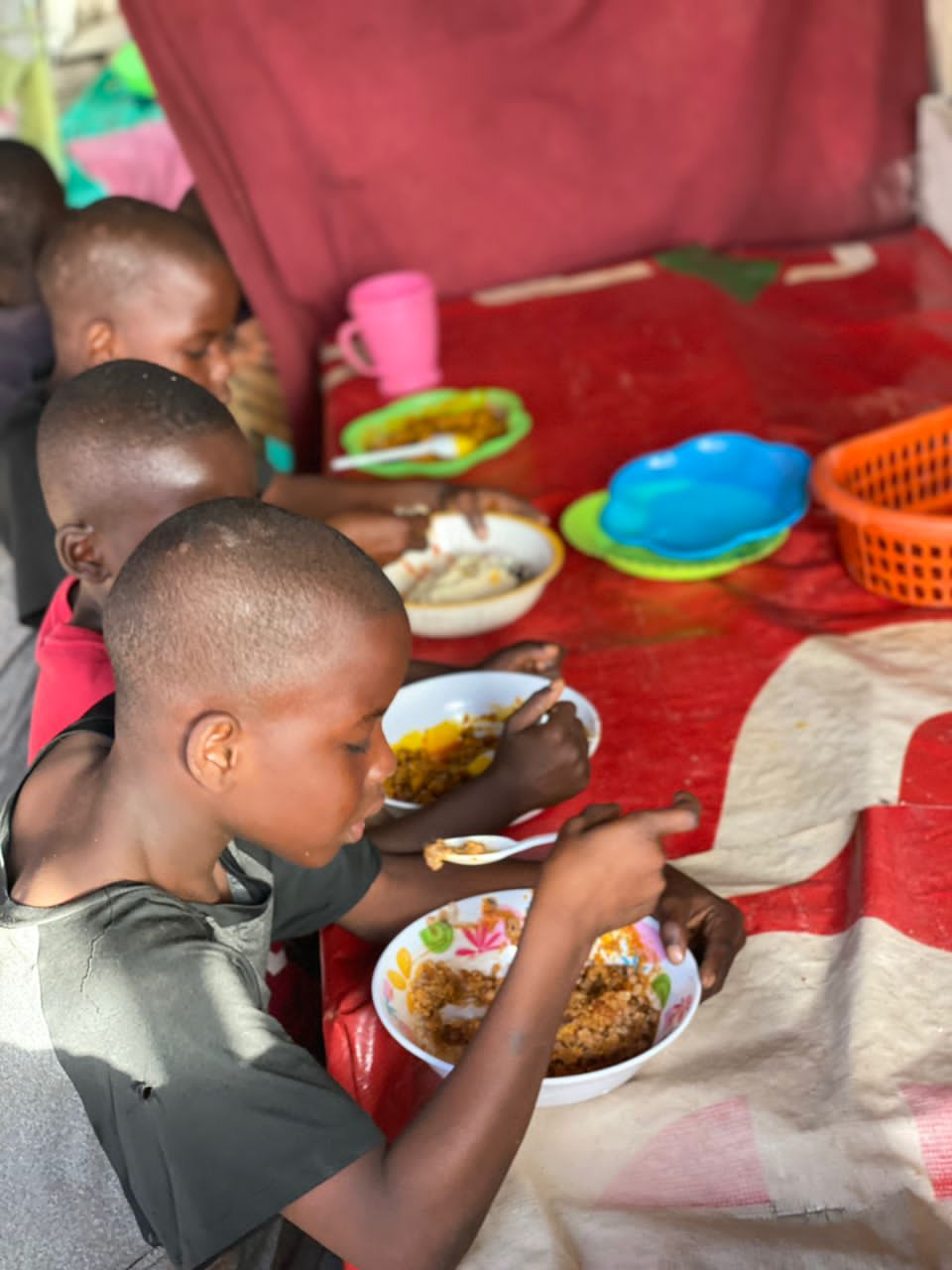 Food programme
Another month, same procedure. All our kids came together to our food spot and had a fantastic meal sponsored by our generous donors.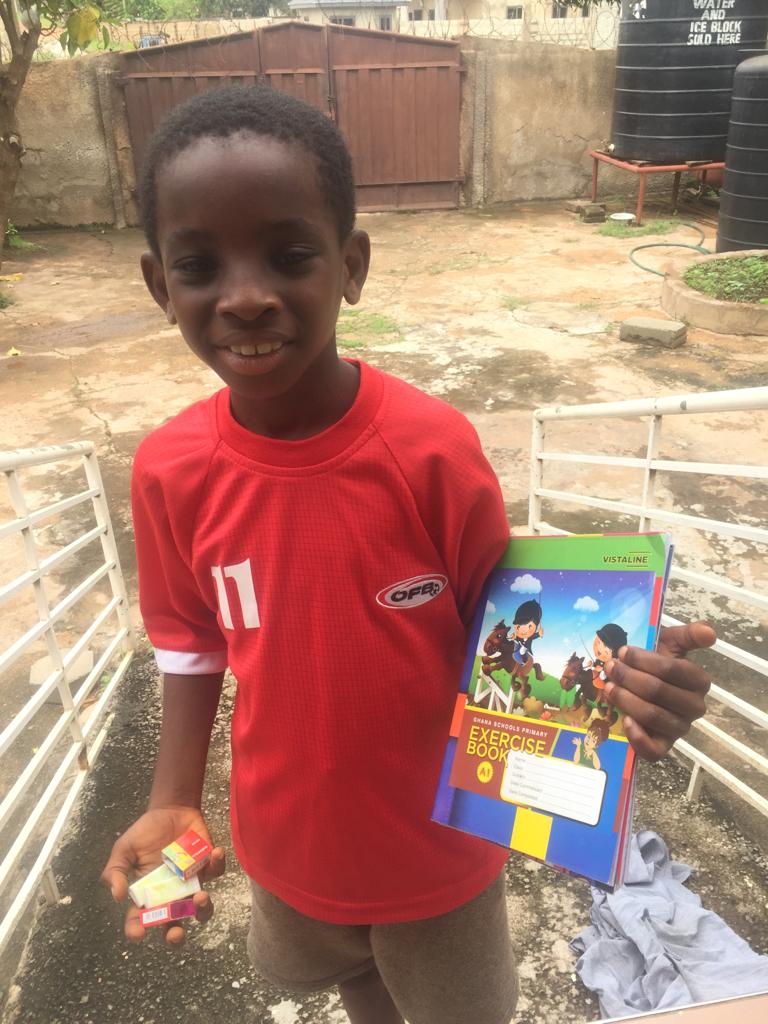 A big thanks to another Austrian sponsor: Brigitte! With her help, we were able to send our brilliant student Jeff (11) to take some extra classes!
Education is key!
Treatment for Hikma
Our girl lovely girl Hikma has occured the same illness as Sekina. It made her hair fall out. JoyMakers again paid for the full treatment which was totally necessary. This process managed to stop her hair loss and Hikma has fully recovered now.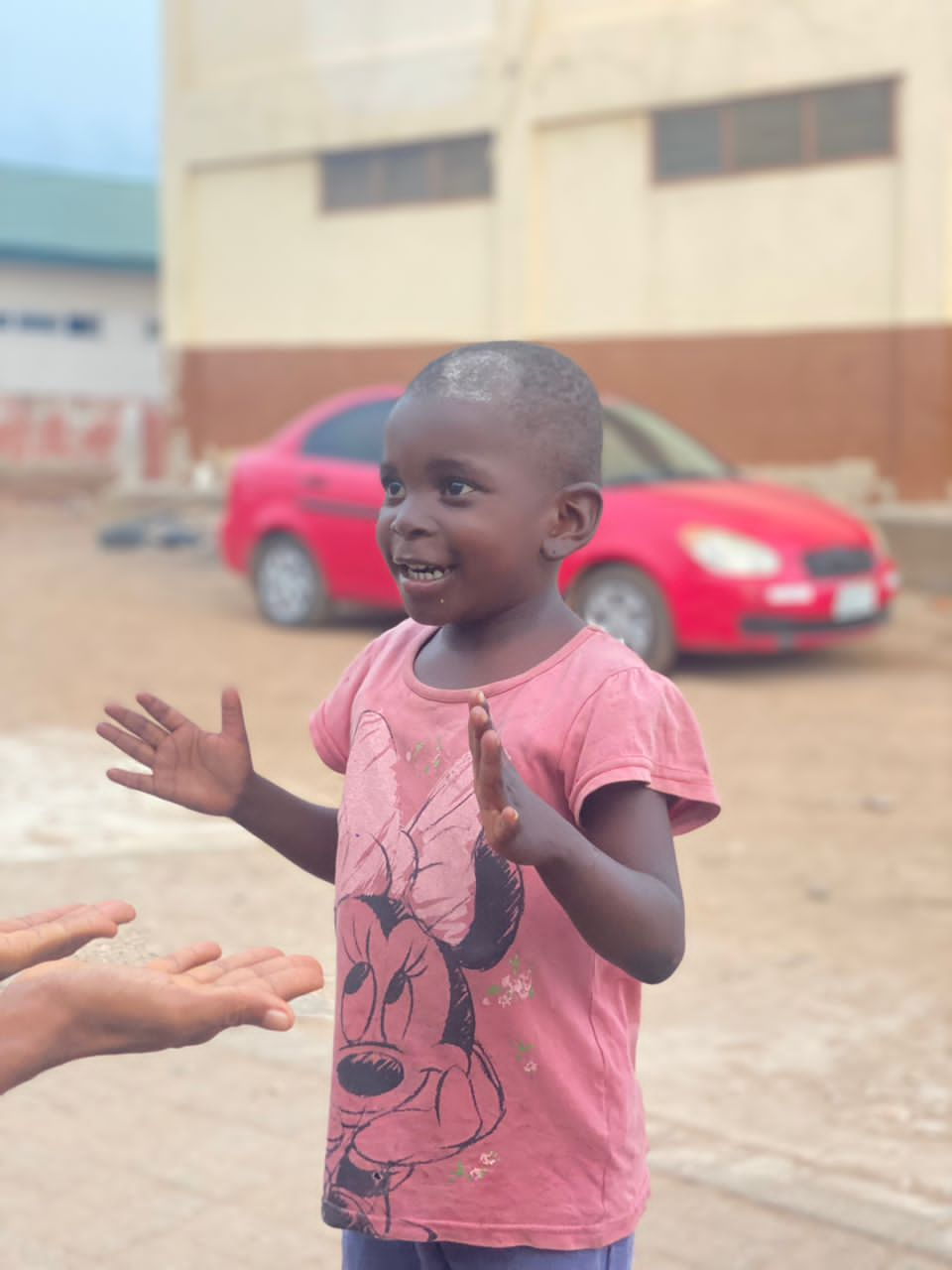 Another month - another food programme
The start of our biggest project
In March 2023 we have started our biggest project so far: JoyMakers Village!

Still a long, long way to go, but we were already able to buy a land in the name of JoyMakers.

More to come..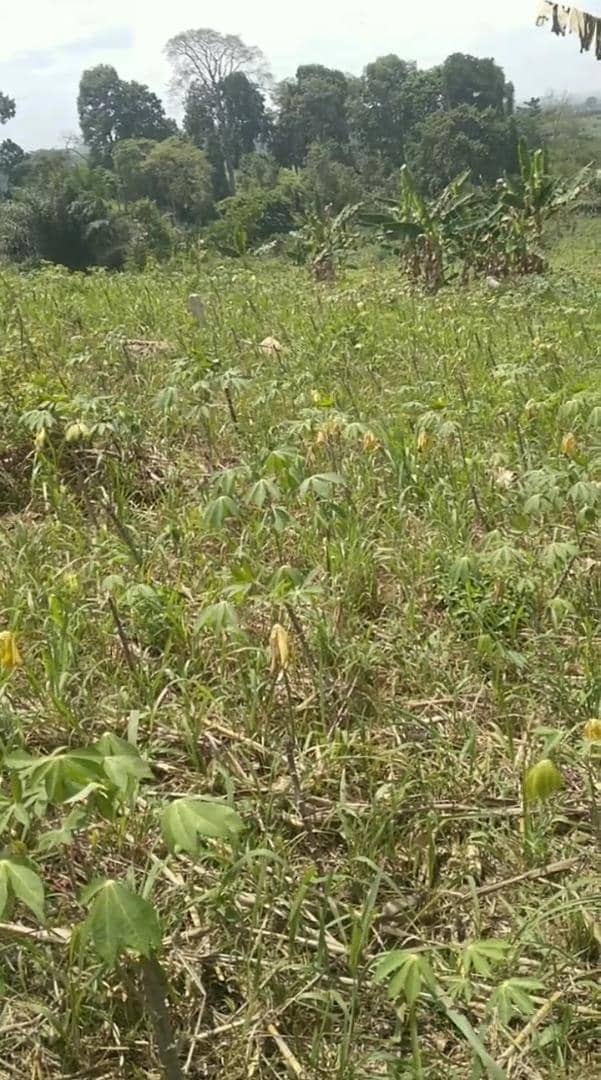 Huzeifa (3) is one of our kids, whose family is struggling the most. At the beggining of February, JoyMakers paid for all the fees to send Huzeifa to Kindergarten/school for the first time.
About one month later, we got him a complete outfit with very nice sunglasses ;-)

Our lovely boy HUZEIFA!
Treatment for Sekina
Our girl sekina has had an illness that made her hair fall out. JoyMakers took the full costs of the necessary, traditional treatment. This process managed to stop her hair loss and Sekina has fully recovered now.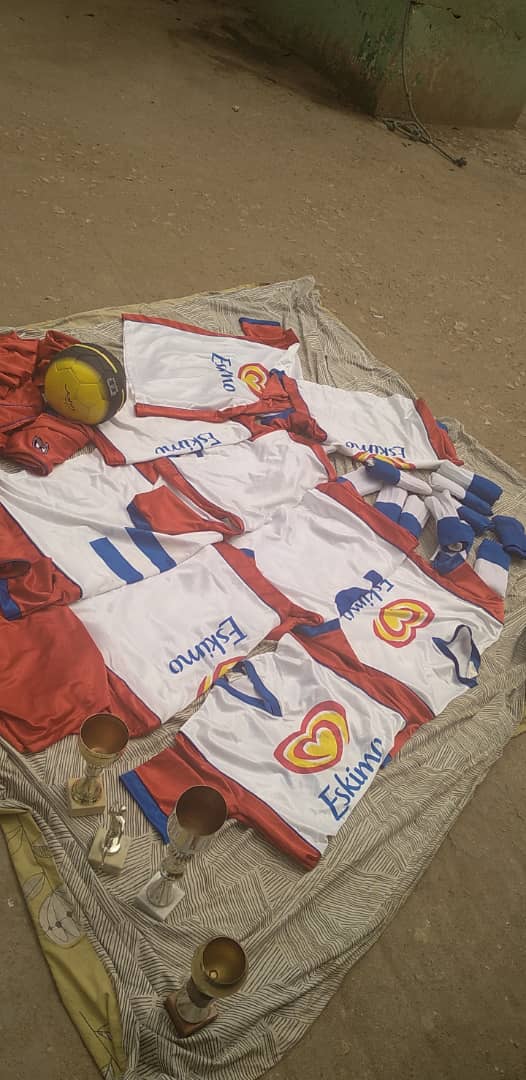 New jerseys for our football team
We received a fantastic to donation for our team. The sender was once more our Austrian friend Edi!
A new set for our boys, including jerseys, shorts and socks. Besides that, Edi even added a ball and training materials!
New camera
Arian, our friend from Kosovo has donated a huge camera to support our social media performance. Thank you very much!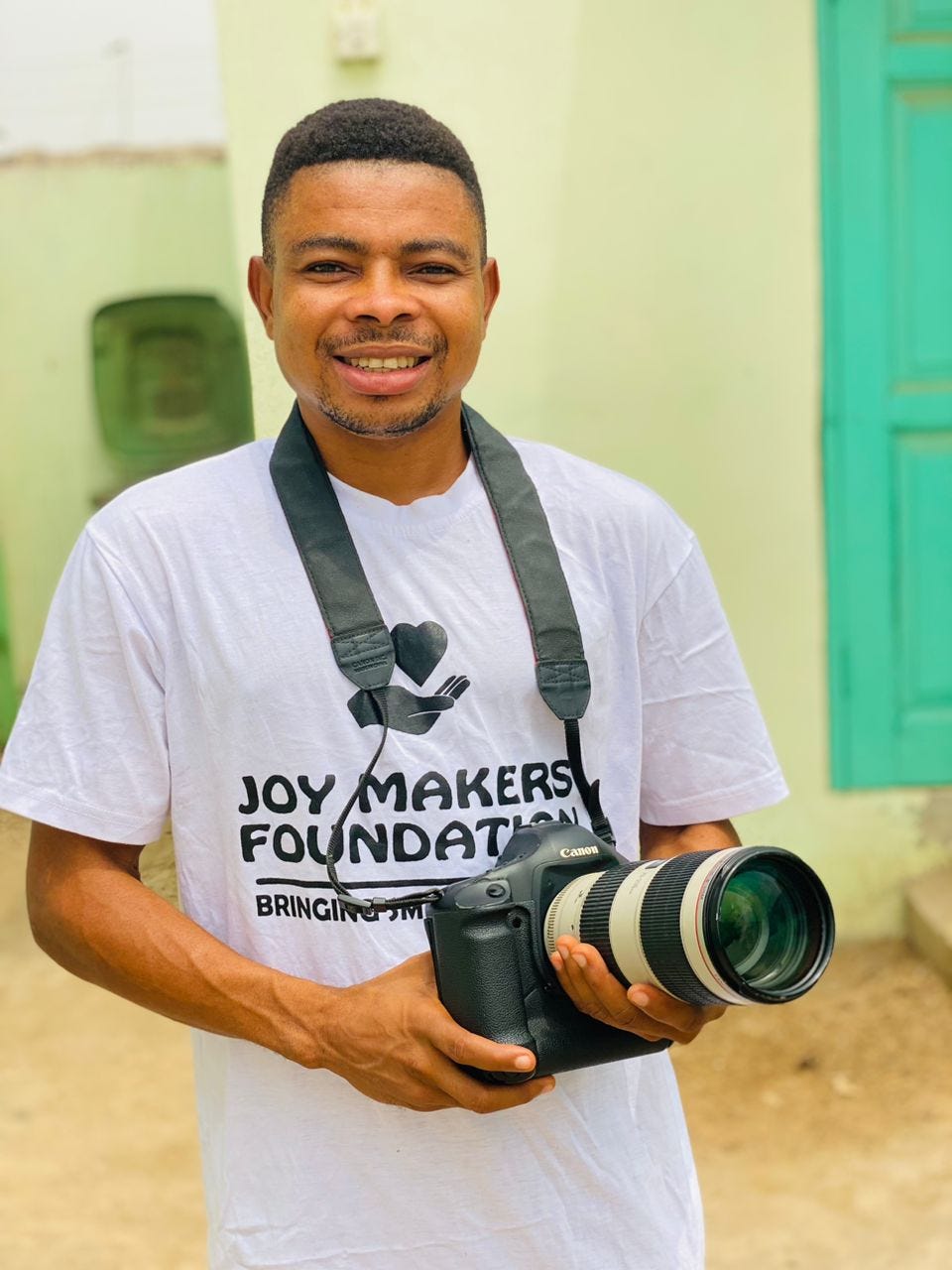 Robert & Karin have visited us for their very first time. Since then they have become very important and loyal sponsors of our organization. Thanks a lot for your support!
Edi has taken Robert & Karin with him to show them the work we are doing. Edi is an old friend of us and a very, very important man behind the scenes!
They have brought a huge package of donations with them. New clothes for our kids, new shoes and also new equipment for our football academy!
JoyMakers Academy
Happy Birthday Baby Joseph (1)
Food programme
Another month, another food programme. We have informed all of our kids and took them to our local food spot to feed them with a local meal made of rice and beans.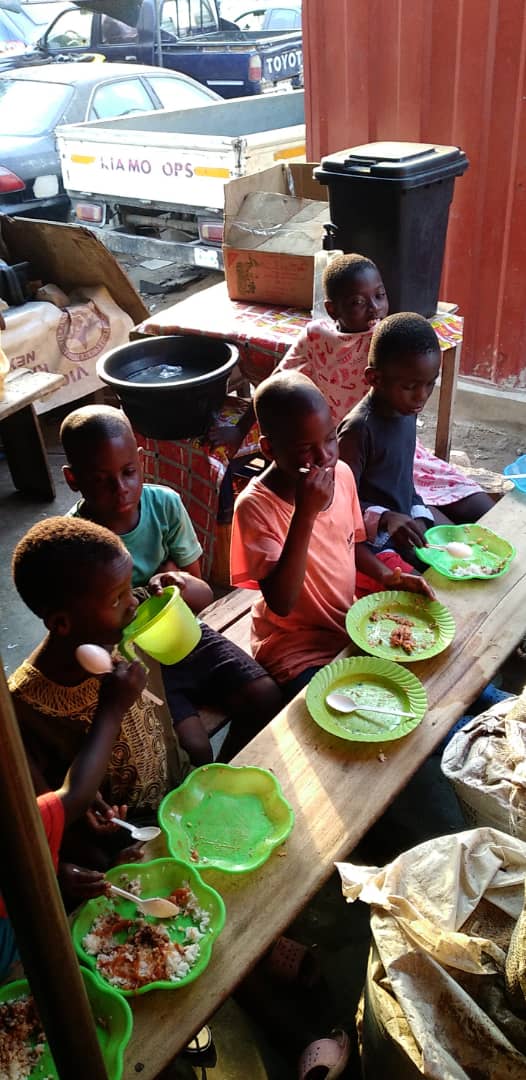 School materials for all of our 35 kids
8th of February
Huzeifa (3) & Yussif (6)
Many thanks to two generous ladies from the UK! Thanks to you, Huzeifa and Yussif are going to school from now on! With the help of their donations, Joymakers was able to pay all registration fees, get school uniforms and buy all the necessary materials for everyday school life!
11th of January - Food programme has begun
Content from Youtube can't be displayed due to your current cookie settings. To show this content, please click "Consent & Show" to confirm that necessary data will be transferred to Youtube to enable this service. Further information can be found in our Privacy Policy. Changed your mind? You can revoke your consent at any time via your cookie settings.
Consent & Show
The Joy Makers Donations-Smiles and Joy on Faces 2022
Our successful campaign
On the 20th of Sept 2022

Joymakers foundation was able to meet up with madam Lydia and her children.

We are pleased to inform you that, through your help and generosity, we have secured a decent accommodation for her and her children.

The foundation has also provided books and some clothing for them.

Madam Lydia/kids together with joymakers say a very big thank you to you all for putting smiles on their faces once again..
Clothing donation
12th of August, 2022.
Joy Makers Foundation in their clothing outreach landed their humanitarian face on the people of Yipaala community (Chuchuliga)
Clothing outreach program
2nd August
Daily clothing outreach for kids
29th July
21-07-2022
Donation to Christopher
Our visit to Christopher and his family.
We've got him some school basics, clothing, big bag of rice, oil and sandals.
Grandpa of Christopher: thank you everyone
for your support, God bless and strengthen you all and joy Makers should continue to bring joy and smiles to faces.


At last: Christopher smiles and said thank you joy makers.
We'll visit other families at Navrongo soon!
Thanks to all the donor's, we love you all.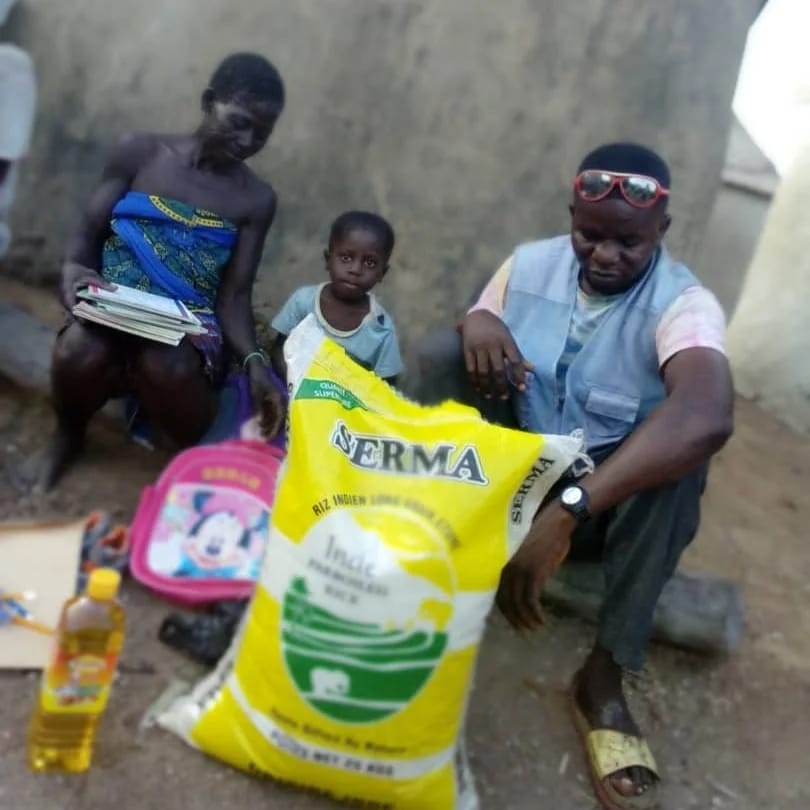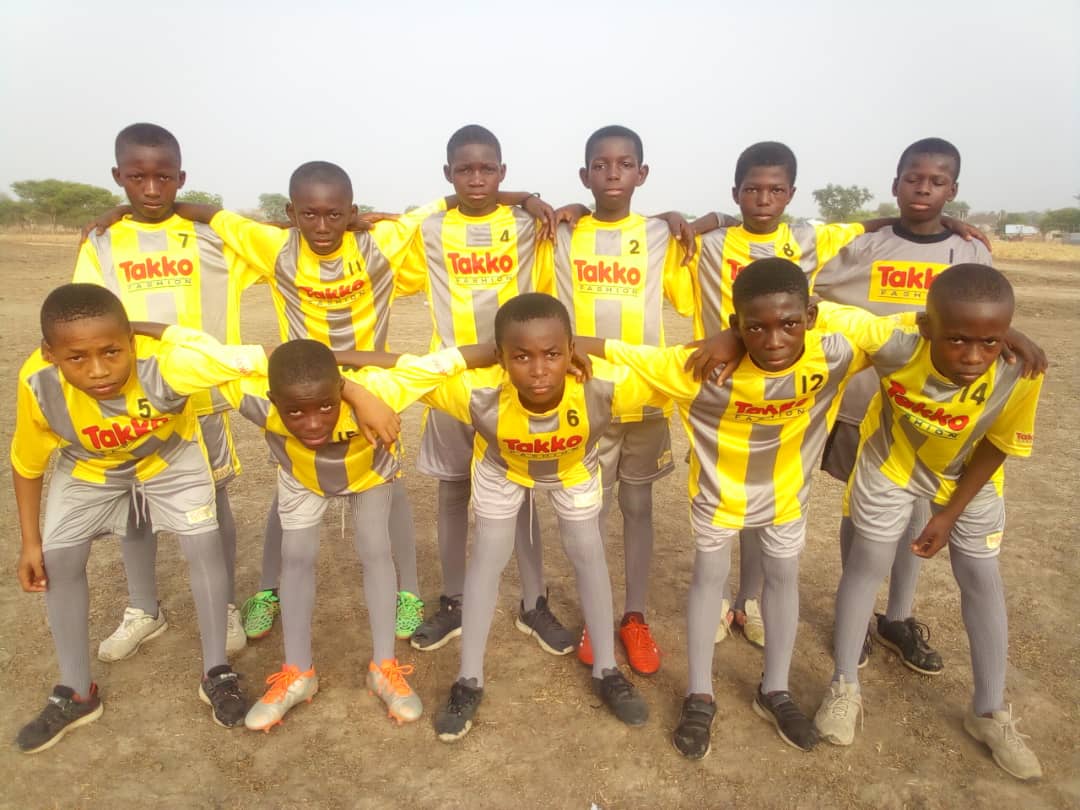 JOYMAKERS FOOTBALL ACADEMY
Joy makers is very grateful for your kind gesture. Having someone like you in this organization is a blessing to us. We believe the kids will be happy receiving your package. God bless you for having this foundation at heart, Edi!
Words cannot describe our profound gratitude for your kind gesture. We have received your package and we promise it will be used as intended.
Thank you for helping us bring smiles to these little ones. God bless you, Max!
Joymakers donates NEW UNDERWEAR to kids at Evangel Christlife Ministries
20th March: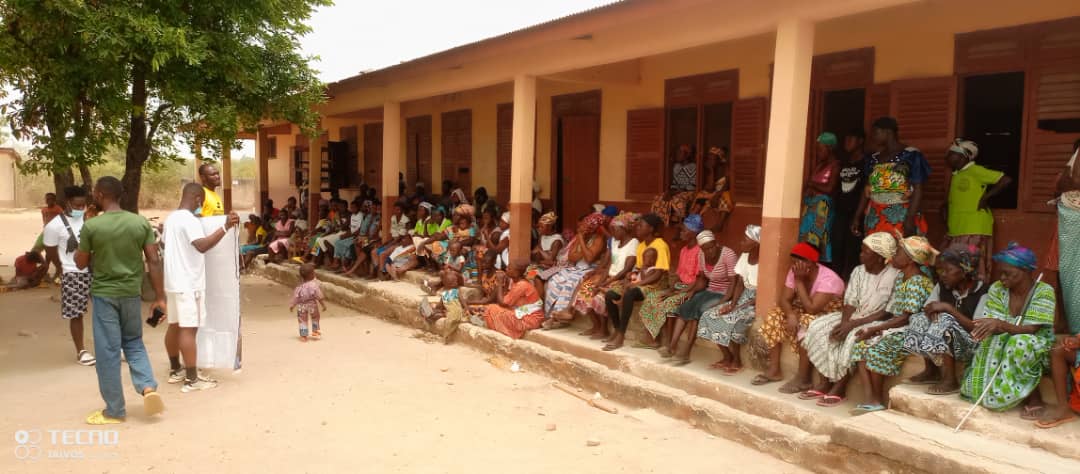 Joymakers donates clothes and sandals to children and women at PENDAA.

19th March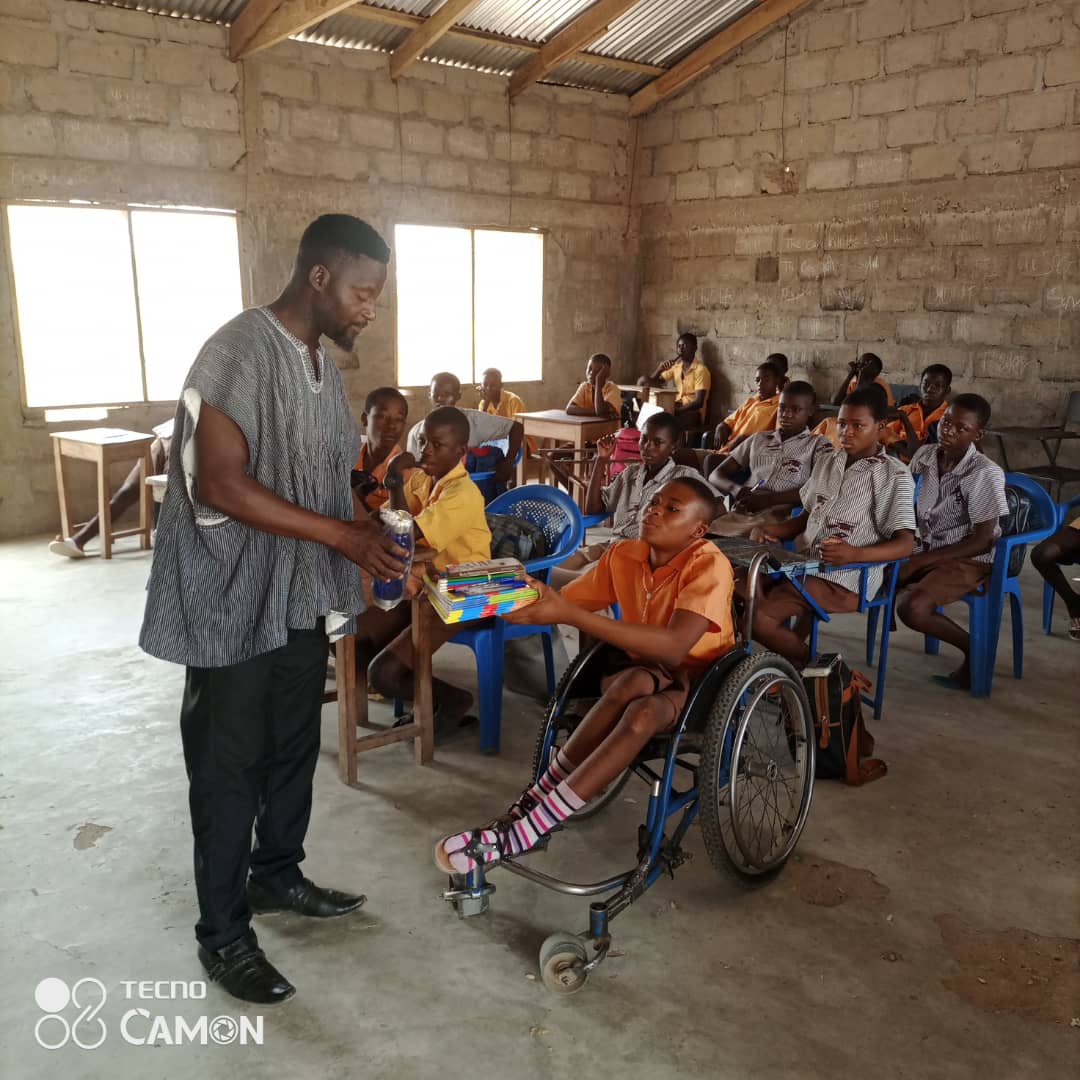 18th March:


Smiles and Joy from the Joy Makers- people with disabilities matter to us.
The founder of Joy Makers Navrongo Mr. Augustine Awiah
donated some items to a female pupil with disabilities in Yipaala JHS, as a way of encouraging and motivating her to stay in school.

She received; Water Bottle, Mathematical set, bundle of pens and pencils.

She was then encourage to take her education serious, "for that will be her key to success in life".

The Organization also, promised visiting Yipaala Jhs school to continue to help address some of their plights that are within their powers.
DONATION at AWE JHS

17th March:

Joymakers donates 280 exercise books,to AWE JHS at Navrongo


DONATION at YIPAALA JHS

11th March:


Joymakers donates 300 exercise books, 100 pens to YIPAALA JHS at CHUCHULIGA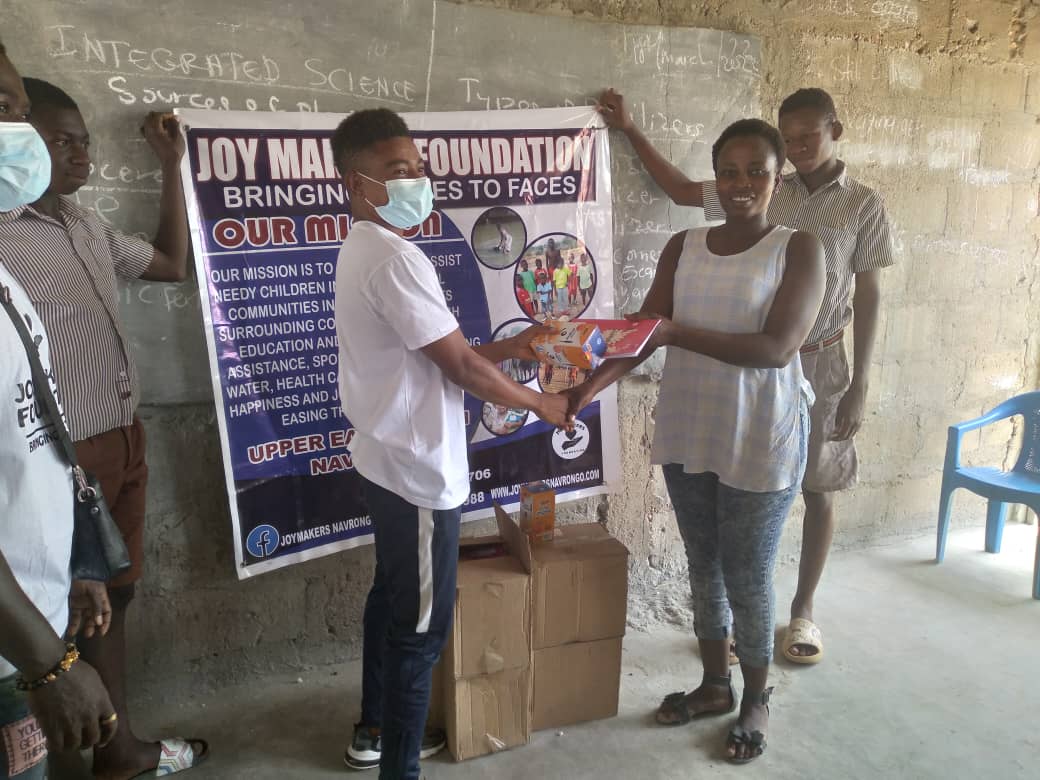 DONATION SABORO PRIMARY SCHOOL

10th March:

Joymakers donates 380 exercise books, 100 pens and 50 pencils to SABORO primary school at Navrongo.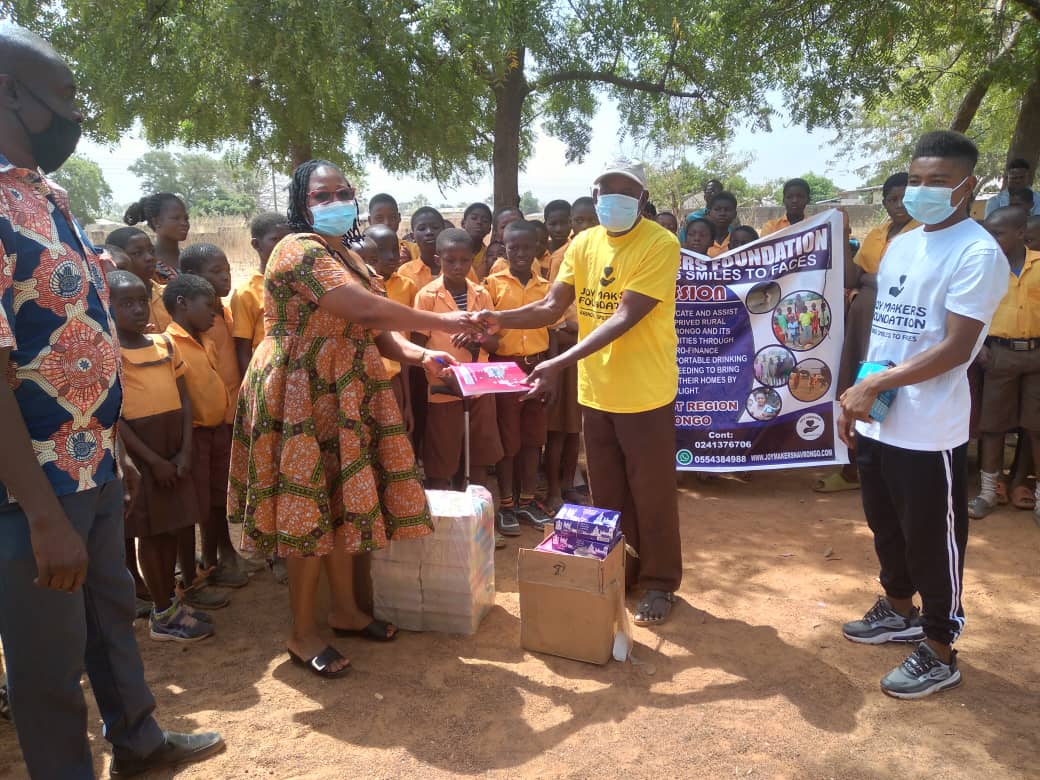 Joy Makers Foundation had a successful donation exercise today at Bolgatanga in the Upper East Region of Ghana.

Three (3) Basic Primary Schools benefited from the donations Exercise.

Kudos to the Joy Makers team members that sacrifice their precious time and effort to make the donation exercise a success.

Details of the donation exercise will be updated soon.

Thank you.
Joymakers donates to ADEPOORE primary school
Joymakers donates to GORIKO basic school
26th July 2021
Content from Youtube can't be displayed due to your current cookie settings. To show this content, please click "Consent & Show" to confirm that necessary data will be transferred to Youtube to enable this service. Further information can be found in our Privacy Policy. Changed your mind? You can revoke your consent at any time via your cookie settings.
Consent & Show
If you can't feed a hundred people just feed one ..
Content from Youtube can't be displayed due to your current cookie settings. To show this content, please click "Consent & Show" to confirm that necessary data will be transferred to Youtube to enable this service. Further information can be found in our Privacy Policy. Changed your mind? You can revoke your consent at any time via your cookie settings.
Consent & Show
Joymakers donates to Winkogo central basic school
Mother's day!
09TH MAY 2021


On the Occasion when we celebrate our dear Mothers.
A Joy Maker made a difference in the lives of our Mothers on the streets of Bolga.
These Mothers have struggled and beg on the streets to feed their children in Bolga.
Mr. Nashiru Osman a member of Joy makers did a donation today to Mothers on the street of Bolga at Bolga Station to encourage them, and as a family we say thank you for being a source of compassionate to the less privilege in society.
We Celebrate Mr. Nashiru Osman.
Thank You.


Pictures below
Iftar donation to Navrongo Central Mosque
07TH MAY 2021

The Holy Month of Ramadan is very important to our Moslem Brothers and Sisters and Joy Makers do share their journey of fasting and prayers to Allah.

Joy Makers has decided to show our care and love to our Moslem Brothers and Sisters by donating and sharing foods to the Navrongo Central Mosque to break their fasting (Iftar).

Imam Sheikh Abdul Karim Seidu Nyorka will be the host.

At Joy Makers we believe that sharing is caring.


01ST MAY 2021:

Food Donations
29TH APRIL 2021:

Items:Exercise books
Student's Companion
Pencils
Erasers
Pencil sharpeners
School Bag
Holy Bible
JOY MAKERS DONATES TO GONNUM PRIMARY SCHOOL